Every year, without fail, various Holiday spirits are transported to Earth for the duration of December to spread holiday cheer across the Earth. The spirits usually travel in groups and assigned to certain towns for the duration of the holidays. While they are not completely responsible for the festivities, they greatly encourage humanity's good spirits and festive moods. However, it is no easy job; a lack of good cheer will render the spirits unable to return to their realms. Thankfully, this is hardly a cause for concern; the spirits always succeed with their mission and return home safe and sound.
However, something was bound to go wrong eventually.
Due to a magical mix-up of sorts, Elida Neve has suddenly found herself the leader of a vast variety of creatures that are certainly not the spirits she was supposed to be travelling with. The group must encourage the holiday spirit in the town they are occupying. Otherwise, they will not be able to return to their respective realms.
---
This is going to be run in a similar fashion to the Halloween Adventure. We'll all be playing characters of their choosing. The only differences is that it's holiday themed, the pumpkin is a snowball, and it spans a month instead of one night.
---
My character-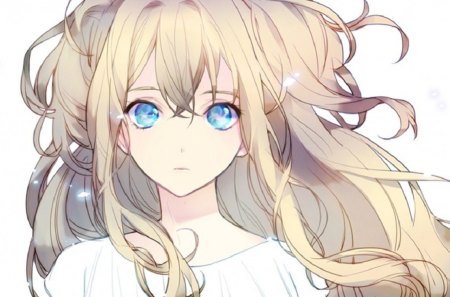 Elida Neve
Winter Fairy
Although her magic is rather weak, her kind nature and overall sweetness was enough to secure her a spot to accompany the holiday spirits on their annual trip the Earth. She's quiet and often unsure of herself, but she hardly expected it to matter during the trip. Now that the other spirits are gone, it's up to her lacking leadership skills to lead the ragtag group through the holiday season.
She's rather short and her height is even more exaggerated if she allows her wings to appear. They're enormous but appear rather fragile, as if they were made from the thinnest white silk. She often covers herself with them when she's nervous, making her appear like she's in a cocoon.

_________________
ଘ(੭*ˊᵕˋ)੭*:・゚✧



Posts

: 113


Join date

: 2015-11-18


Location

: USA



Cozy
Spoiler:

Name:

Cozy

Namesign:

"C" down the cheek (variation of 'freckles')

Species:

Common Chimpanzee

Gender:

Male

Age:

7 at the time of Rise, 17 at the time of Dawn

Appearance:

5 feet 3 inches on his feet, Cozy is fully grown, and is considered by some to be an impressive male due to his muscular build. His peach colored freckled hands, feet, and face stands out against his thick coat of black fur, although he has darker patches of skin around his eyes. He is often standing in a hunched, yet upright position. However, he has taken to knucklewalking more since spending so much time with other apes who do the same.

Picture:

Image

Personality:

Cozy was initially very excitable after arriving at the shelter and it didn't take much to get him displaying with loud hooting and forcefully hitting the bars of his cage at the sight of Dodge, even after he became intelligent. After being freed, he calmed down quite a bit and is now normally mellow and quiet. Cozy has always had an understanding that not all humans are malicious and wouldn't attack one without good reason; if they were still around, that is. He is willing to bow his head and follow apes that are in a position of leadership without question and became very loyal to Caesar very quickly, nearly idolizing him. He is also very impressionable and it isn't difficult to put ideas into his head and make him see things from somebody else's point of view. As sympathetic as Cozy can be, he wasn't willing to put himself in danger for somebody else unless he considered them a very close friend, but as the ape society developed, he became more willing to defend the others. He wasn't the bravest chimp and although he has improved, he still isn't. He has a little trouble socializing with the other apes since he grew up in human care, which resulted in Cozy being unsure of himself and possibly even a little timid around other apes, but after spending so much time in the peaceful ape community, he has become more confident. He is very loyal and protective over his family and to this day, he misses his former zookeepers.

History:

Cozy was born in a zoo as a result of an unexpected pregnancy. His mother was young and inexperienced and ultimately didn't know how to care for him, which resulted in him being pulled from the exhibit and hand raised by keepers, who taught him some basic signs as one of them was deaf, and Cozy picked them up. Integrating him with the group when he was older was unsuccessful, with the alpha male being extremely aggressive towards him, so the decision was made to surrender him to a primate shelter. During the time he spent at the zoo, he experienced loving care from zookeepers, so the treatment he received at "sanctuary" rocked his world, going against everything he had ever experienced. Cozy was tossed into the oversized group of apes at the sanctuary rather than being integrated over time, which he did not adapt well to. His frustration, fear, and confusion manifested in aggressive behavior, and the intelligence gave him even more capacity to question the treatment he was receiving. After being freed by Caesar, Cozy embraced life in the ape community and has done his best to be a useful asset to the rest of the apes.
_________________
Admin




Posts

: 341


Join date

: 2015-11-18


Location

: USA



Auva:

Name:

Auva

Gender:

genderless (also sexless)

Age:

ageless; appears in mid-late 20s

Appearance:

They have dark smooth skin and very light platinum, almost white, long hair. Their skin has white freckles all over that look like stars. They look like a woman, though bodies and physical appearances don't really matter to them. The are very tall (6'5). They are also p chubby! Their eyes and skin marks glow slightly.

Picture:

(this is only partially canon due to the doll creator's limitations but it's still a p good reference)

Personality:

They can be very arrogant, as they express their opinions freely and have no considerations for what other's have to say as they never encountered opposing ideas before. They are very stubborn when it comes to things they strongly believe in. They believe means don't matter as long as the goal is achieved and have a significant lack of empathy. However, they are smart and realize that this new world will require changing.

Backstory:

They are from a realm focused on the mind, lacking any physical forms. They were a part of a giant hivemind being and they didn't even know they were a part of it and not the whole organism until they got separated. They gained a physical form that looks human when they got transferred. Due to enormous differences between these two worlds, they have great difficulties. They have need like any human, but they are immortal as their whole being is their mind and not their body. Their home is very well mentally developed and thus they are very intelligent and at peace of mind. Everything is new to them now so it will take them some time to adapt.

Abilities:

They can float and can understand motives of others very well, though feelings are alien to them.
(i took a lot of freedom creating auva's species i hope that is alright!)



Posts

: 20


Join date

: 2015-11-22


Age

: 20



Name: Kai
Gender: Female
Age: 450 (looks to be in late-20s this year)
Species: Tree spirit
Appearance: Her skin is the color of willow tree bark, so a dark brown. Her hair is white and brown , with a few fading streaks of yellow and green(it changes colors with the seasons). Her hair goes down to her waist and is very curly. Her eyes are a bright green.  She has white freckles and light brown freckles that move around on her body all the time. She is tall and has a hourglass figure.
Personality: Kai is gentle. She is very kind and sweet. She is a lot like a dog that loves to be around people. She is very friendly and open. She is very kind. She is also stubborn and it's very hard to change her mind once it's made up. She is very smart as well, having lived for so long, though sometimes she acts like she has no clue what's going on. She enjoys teaching other people though letting them learn it themselves. She has a soft spot for children
Backstory:  Kai's tree was planted so long ago in the yard of a small family. She watched them grow and live their lives. Than they left. This repeated for a long time. She showed her 'human' self when a child was in danger. Sometimes she would show herself if someone was lonely or needed someone to play with or simply need to talk. She was recruited to help with bringing holiday cheer when she was about 150. She enjoys doing so every year and then returning to her tree. She has enjoyed watching the world change around her. She can't ever go too far from her tree for too long, other than the holidays, or she will die as will her tree.
Abilities: She can talk to plants. She can also see other pant spirits.
Other: Her tree is a weeping willow, and her looks are based off of her tree since she is connected to it.

_________________
I'm an awkward potato



Posts

: 118


Join date

: 2015-11-19



Peyton Fields
Spoiler:

Name
Peyton Fields

Nicknames

Pey Pey

Age

16

Gender

Male, though feminine

Sexuality

Bisexual

Birthday

August 15th

Appearance

Peyton is on the short side for a guy at 5'6", not that it bothers him. Slim and soft, with generally androgynous features, people occasionally mistake him for a girl. This isn't helped by the fact that he usually wears a minimum of eyeliner and occasionally more makeup, depending on his mood; he's very feminine and has never seen the point of conforming to society's standards of what someone 'male' should look like. His typical day to day wardrobe consists of black and pastels, mostly from the girl's section of his favourite stores – leggings, skirts, tights, skinny jeans, stockings, oversized sweaters and tight decidedly-aimed-at-girls t-shirts maybe up the majority of his clothing, not to say that he doesn't have "male" clothing, he just prefers to present as feminine. His always lined eyes are a pale brown and his hair, though naturally black, is mostly dyed silver, with black underneath. He has snakebite lip piercings that are usually left as studs.

Personality

Peyton is sweet to everyone at first contact, a giggly but not at all shy boy with a soft voice and a love for cute things. Including cute people… which might explain the fact that he's slept his way through a large portion of the school's student population (with rumours that there might have been a teacher or two at some point, not that he'll confirm or deny these). He's very flirtatious if a person doesn't react negatively towards him right off the bat, but he knows that if someone seems uncomfortable or says 'no', he won't pressure them. Sex isn't fun if someone involved doesn't want it, that much he knows. If he's already had sex with you and isn't in the mood, or you've made your disinterest clear, he's just as sweet as he initially appears and likely more stereotypically 'feminine' than most of his female classmates. He loves music – he plays the classical and electric violin, with a distinct preference for the latter – and animals, often spending afternoons and weekends helping at his dad's veterinary clinic.

History

Peyton's mother and father separated not long after his birth, and so he never grew up with her in his life; he isn't entirely sure which the deciding factor in all of those happening was: the fact that his mother never wanted to have kids, or the fact that his father finally came out as gay. All he knows is that it was just him and his father, who never discouraged him from being himself and accepted him as he was. Peyton was almost slightly more feminine and 'girly' than his male classmates, but he didn't start expressing himself through clothing and makeup until he was in grade eight, when he discovered that there were other guys online who did the same and had fans for it; he could still very much be male but that didn't mean he had to be masculine. Though he's been bullied for it, he's happier overall now that he can express himself in a way that he finds comfortable and feels that he's lucky to have the support of his father.

Other
Peyton is a weredog, who's animal form is that of a Keeshond
_________________
"IZAIAH NO" - Me



Posts

: 87


Join date

: 2015-11-18


Location

: Canada





Similar topics
---
Permissions in this forum:
You
cannot
reply to topics in this forum